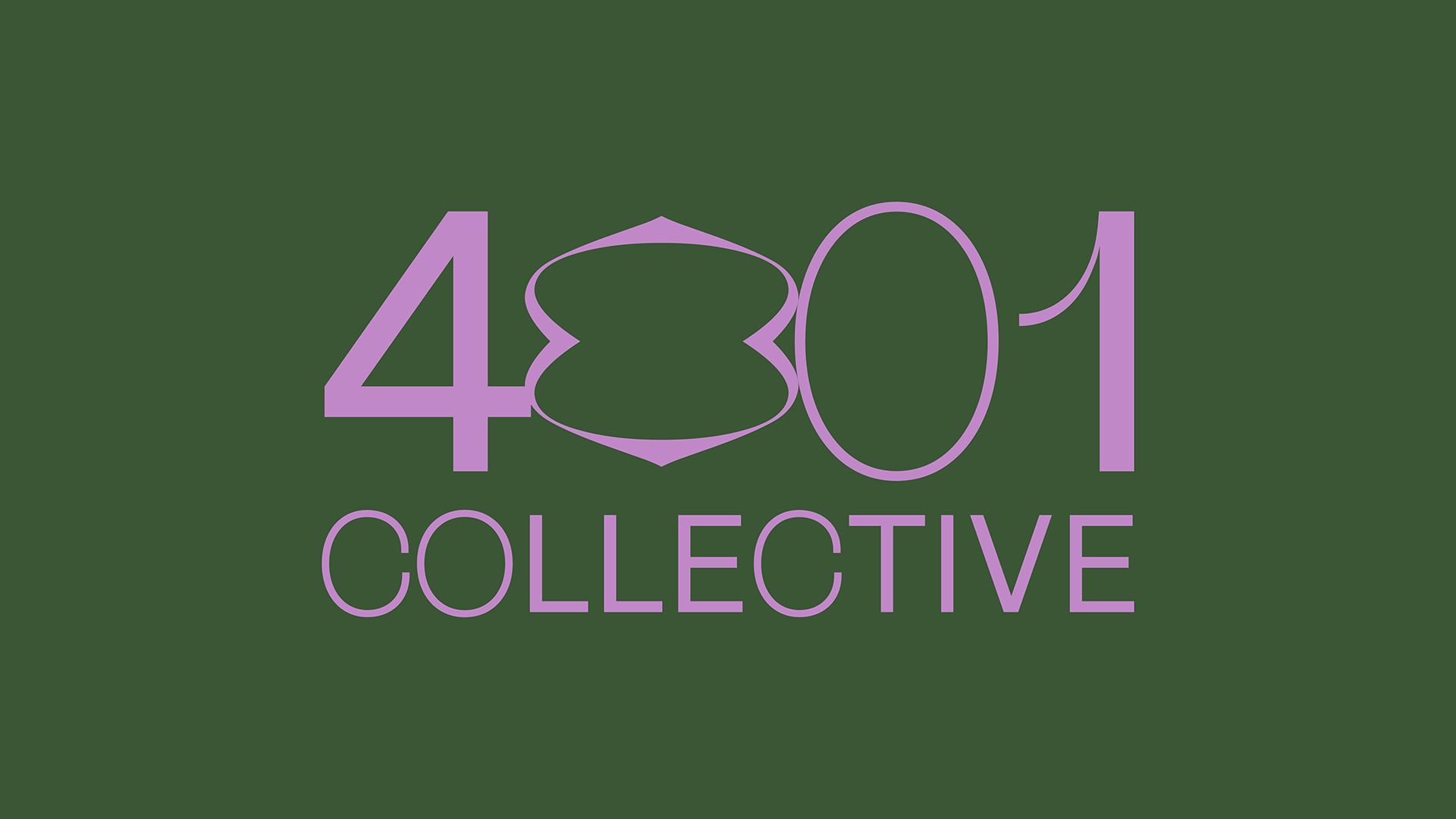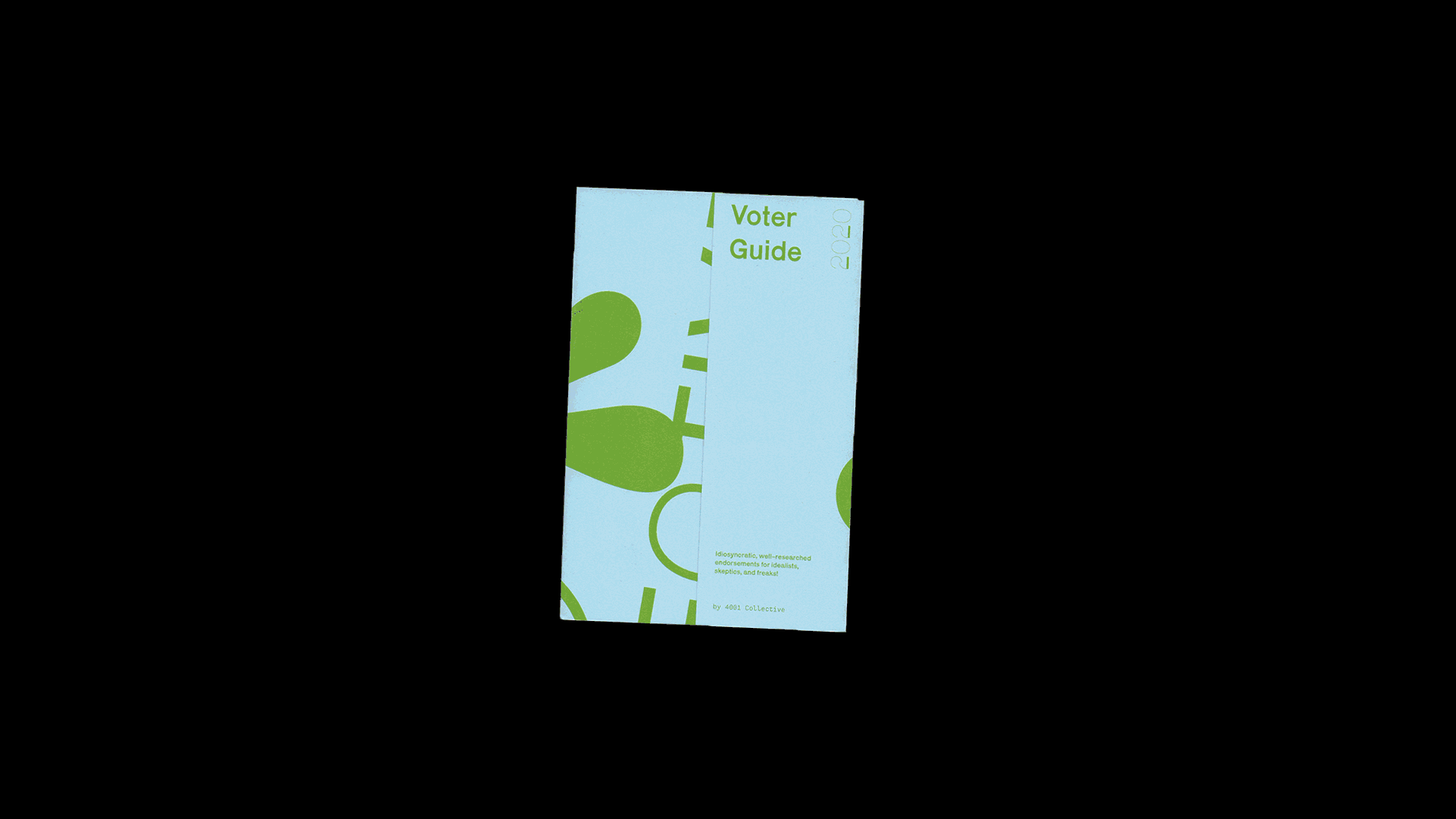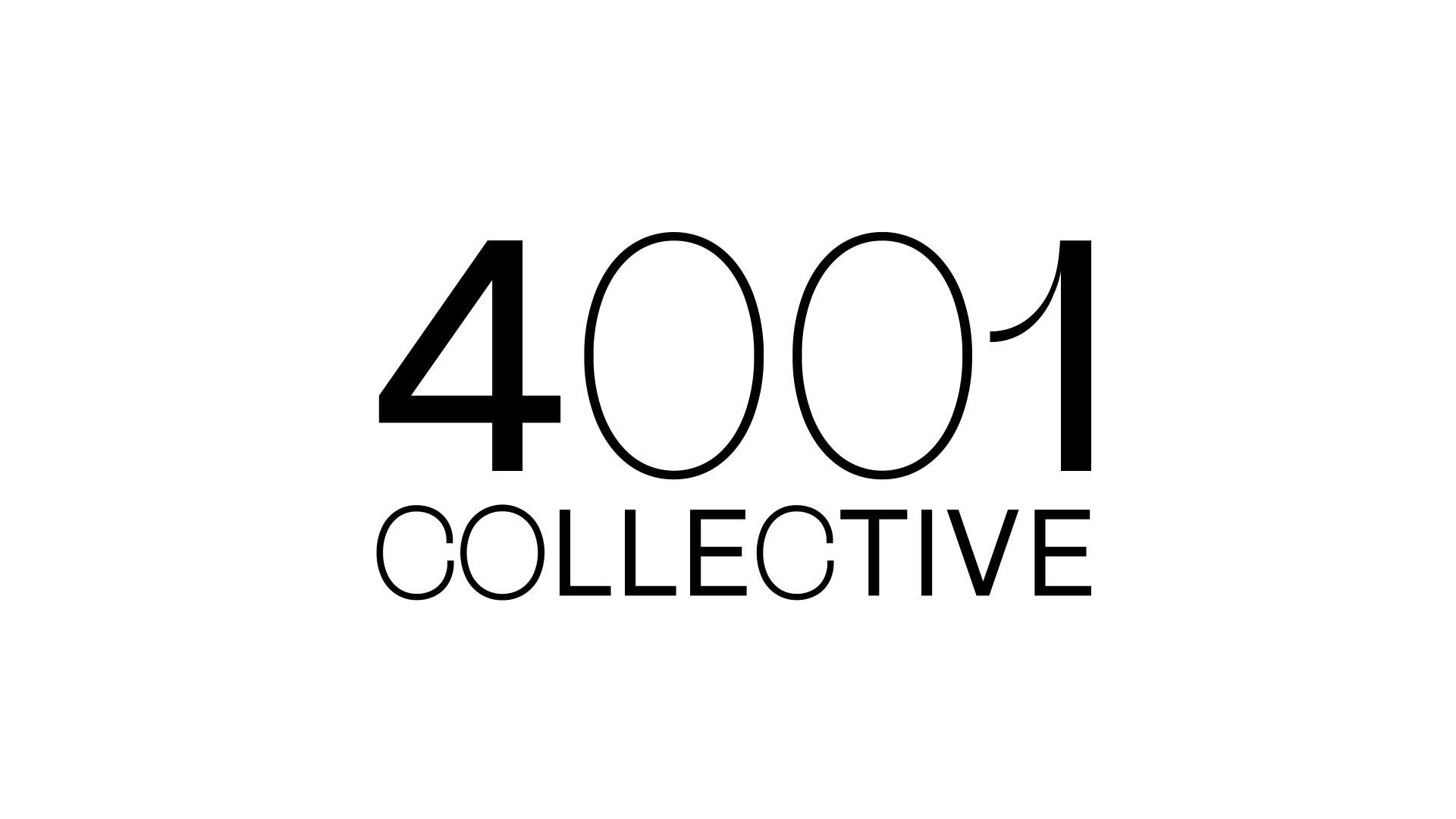 Brand identity project for 4001 Collective, a community-focused organization with an abolishionist and social justice framework. For digital brand elements, this concept of a hacked logo is introduced. Incorporating minor typographic variables within the logo to expand the language and complement the concept of community engagement.


---
2. Hollywood (Publication)
The Hollywood sign landmark is a cultural icon and an emblem of status characterized as ostentatious. Leo Braudy's discussion on his book The Hollywood Sign deciphers it as an American ideal of self-recognition. Hollywood, a place to strive for but never attain. It's a metonymy for the film industry, real estate, rock and roll, freeways, and all the other LA shit you can think of.

This book is an ode to the city, the sign, the sights, and LA's fascinating histories. The Hollywood sign, erected in 1923, turns 100 this year (2023). Happy Birthday, Hollywood.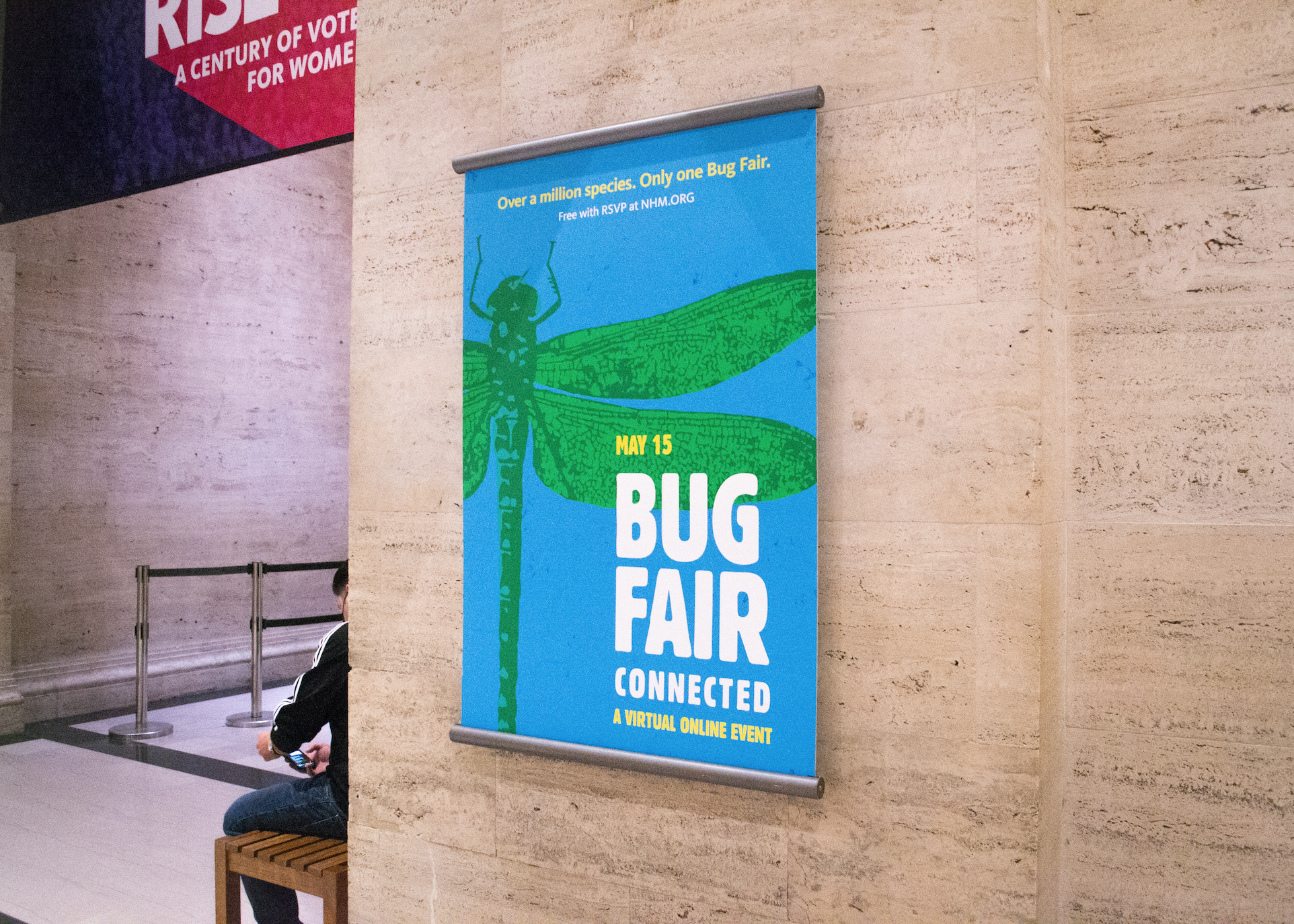 A virtual event hosted by the Natural History Museum of LA County. The visual expression was approached with a pop-art direction. Production includes print and digital assets utilized for on-site signage and livestream backdrops.




Antithetical to what many might consider unwanted in a practice, the designers in CCA MFA Design embrace the potential of interference. Combining an arrays of disciplines, methods, and theories - they continually push the boundaries of what design is. Designers lean into the unknown made by interlacing unfamiliar frequencies of research and form-making.


---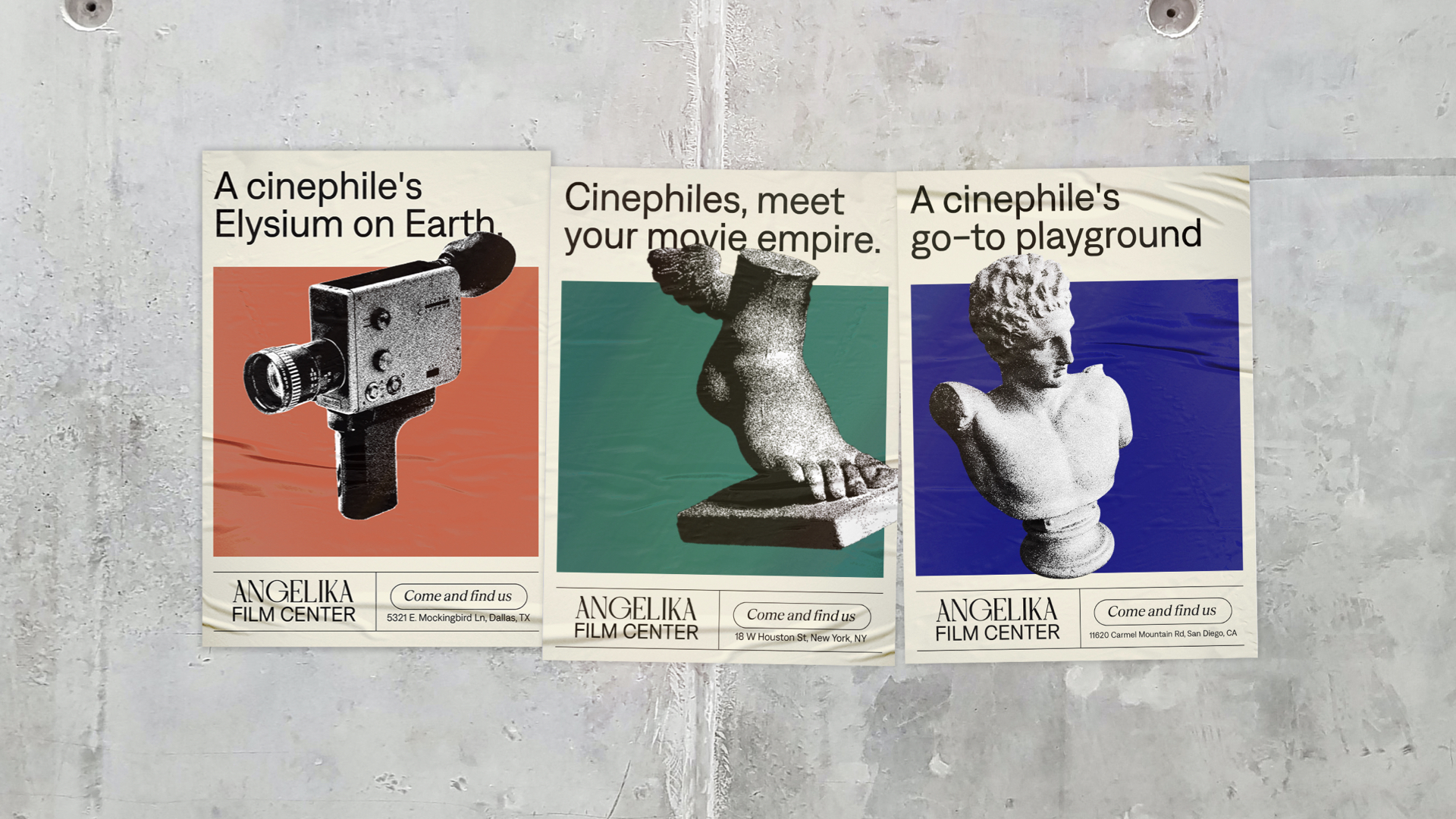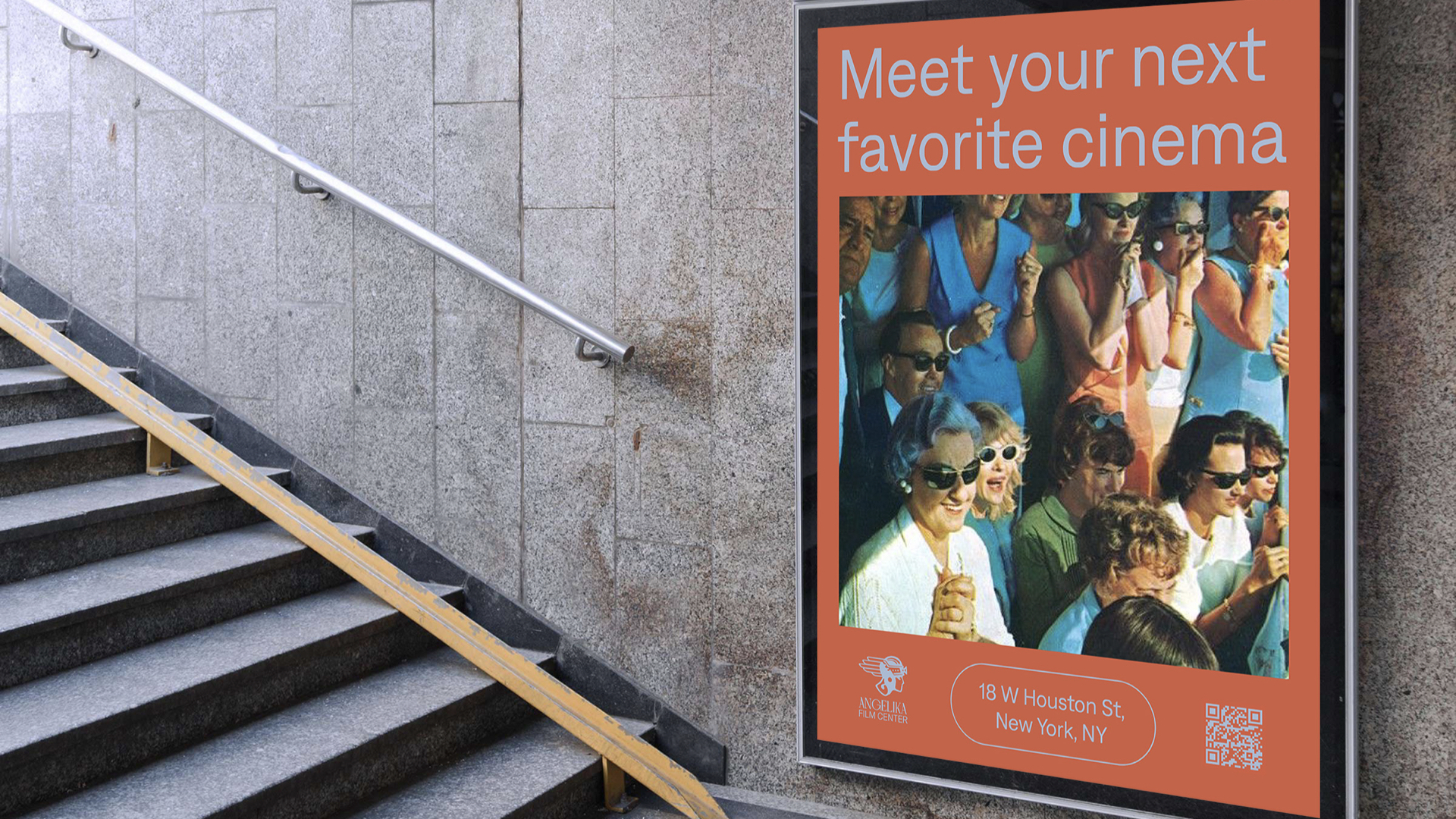 Angelika is known as "The most successful and recognized arthouse in the United States." Since 1989, its flagship SoHo Cinema, has been debuting and celebrating groundbreaking independent and international films. The name Angelika, derived from Greek ἄγγελος (ángelos) means "messenger." This propelled the design exploration to emphasize their history, tone, and brand voice.


---
Markets like Sprouts help communities flourish through sustainable and affordable products + produce. Sprouts mission is to inspire a healthy and balanced lifestyle. Conceptually, we approached the identity by exploring the visual expression of nourshing.


---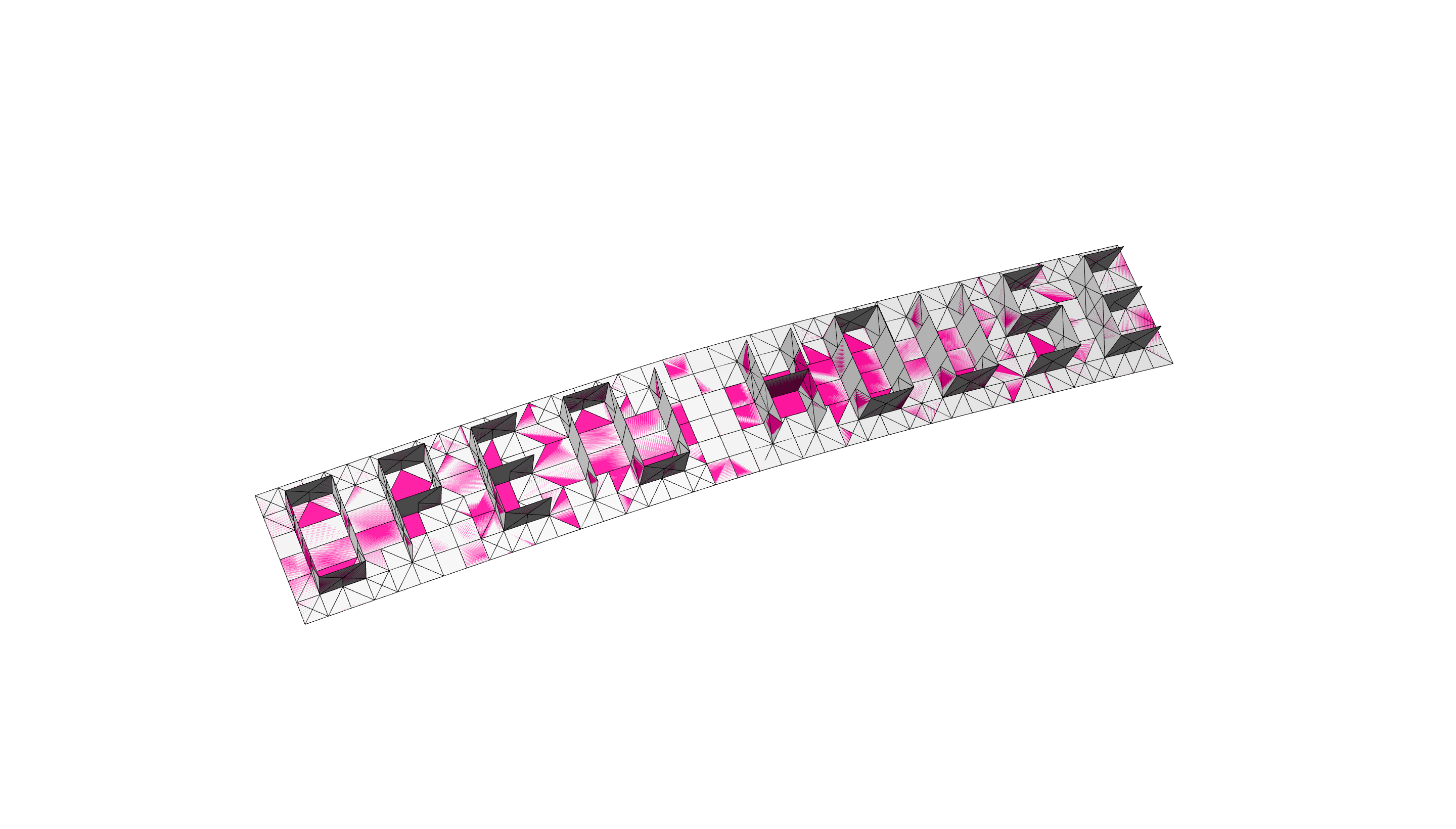 EYRC Architects hosted an Open Studio event for the AIA'23 Conference in San Francisco, CA. The event branding was developed using a software for typographic folding in conjunction with the Origami Simulator. The simulator models the 2D element, making a raw semi-malfunctional 3D object.


---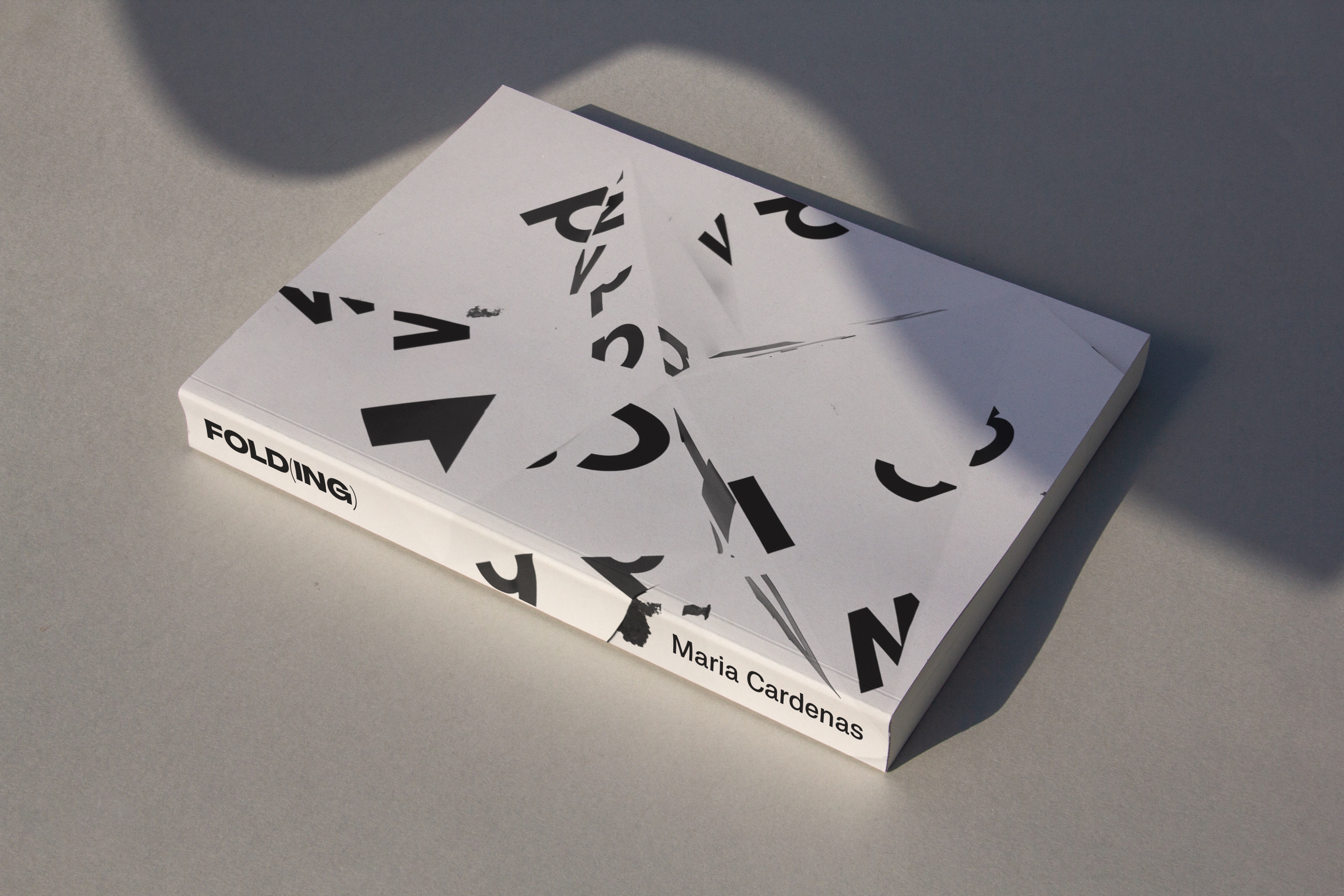 Folding has an ability of impermanence as it transitions from surface to three-dimensional object or space. There is a quality of structure that is not static, while in our minds a surface unfolded can be perceived as a space filled with volume. Architectonic language is an innate element of folding as it enables sculptural senses at human scale while simultaneously being avoidant of staticness. In architecture, this generative process is non-linear and agnostic. Our comprehension of space considers how three-dimensional qualities can become containers or ways to organize (like the way we fold our clothes).


---
Unvetica is an exploration of the relationship between type and folding using Helvetica letters from A-Z and a-z. The alphabet (in lowercase and uppercase) was printed on folded sheets of paper that follow a random sequence of various types of folds and actions: mountain, valley, universal, unfold, turn-over, crumple, gather, hem, twist, and compress. This unfolding of type on paper results in puzzling fragments and ink textures on a material that has been folded and manipulated. This undoing of Helvetica is Unvetica.